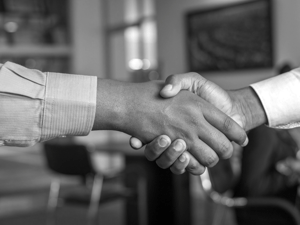 Finding suppliers that check all of the boxes on paper is imperative, but that's only the first step in establishing strategic supplier relationships. These are the types of partnerships that will align with your company's supplier improvement strategies. However, they only develop if you take the time to make sure they function for all parties involved.
This is why managing supplier relationships is a gradual process of nuanced relationship development and maintenance.
Unfortunately, many organizations take a very different approach to supplier relationships. They don't have even one touchpoint with their suppliers and use the same source across multiple processes, facilities or geographies.
In addition to not getting the most out of supplier partnerships, this approach also ignores the fact that each end-user at your company may have a different priority and expectation. It's one thing to agree internally about how you're managing supplier relationships, but you also need to create a process that gathers and analyzes the feedback of internal stakeholders to ensure their priorities and expectations are being met – or exceeded.
Once you've agreed upon your internal measures, you need to communicate them to your suppliers.
Here are some points to consider when working to develop the lasting strategic supplier relationships you're looking for. Doing so will help you improve both supplier performance and your internal supply base management tactics.
Analyze your portfolio of suppliers to determine if they're providing enough value and understand where they could make large impacts on your business, positive or negative. Group purchasing organizations (GPOs) like OMNIA Partners specialize in taking approaches that streamline this supplier prioritization process.
Focus on where you can make a difference. Take your energy and apply it to the high-impact relationships that keep a large portion of your business running smoothly.
Set your standards. Know the contracts that you have in place and make sure both parties are living by the agreement. Many companies file their completed contracts and go back to business as usual. Find a way to adhere to the deal so you can have a smart negotiation the next time around. If you don't have a contractual relationship, make sure you prioritize the deliverables of that supplier.
Communicate your expectations to the supplier and try to work from the same playbook. After you agree to the rules of engagement, you both need to do your best to adhere to it and overcome potential issues as they arise – this is one of the most crucial aspects of supply chain management.
Measure supplier performance. Review your suppliers frequently and track their progress on a regular basis. Make sure you're communicating how they're performing. Don't wait until you find a new supplier before you communicate how your current supplier missed the mark.
Your partners can't meet your needs if they aren't aware of them. Make sure you set clear expectations and deliverables. Only after you hold suppliers accountable can you build long-term relationships that suit all of the stakeholders in your company.