Group purchasing organizations (GPOs) primarily exist for one simple, yet compelling reason: to help businesses interested in buying similar products gain leverage through combined purchasing power.
A study by The Hackett Group defines a group purchasing organization as "an entity that is created to leverage the purchasing power of a group of businesses in order to obtain discounts from suppliers based on the collective buying power of its members."
For companies that use Group Purchasing Organization services or GPO contracts (i.e., GPO members), that leverage ultimately generates preferable prices and contract terms, saves time and frees up internal procurement resources. We refer to this as 'Speed to Savings.'
But GPOs also exist to benefit suppliers, or the network of companies that offer goods and services to member companies. For suppliers, GPO advantages come from having an expanded market share, increased access to industry insights and data and better buyer relationships.
Group Purchasing Organizations Are Mainly Found Within These Industries
GPOs are found within multiple industries, including healthcare, hospitality, foodservice, electrical, plumbing, nonprofit and industrial manufacturing.
This is because of the sheer number of small- and mid-market companies that occupy these sectors. GPOs allow the spend of all of these companies to combine, which increases their buying power. At the same time, the market percentage of the suppliers in these industries becomes greater.
The Main Types of GPOs
There are three main types of group purchasing organizations:
Vertical market:

A vertical market GPO is focused on one industry or vertical. For example, in the healthcare market, there are small- and mid-sized medical centers or hospitals that join forces to reduce their costs.

Horizontal market: Horizontal market GPO members exist in many different industries, but they purchase a lot of the same goods and services to build their products and run their companies. OMNIA Partners is an example of a horizontal market GPO.
Master buyer: This is when one chief buying organization has substantial contracts in place with vendors and allows additional companies to buy off those contracts. The automotive industry is a perfect real-world example of the master buyer model because Tier 1 and Tier 2 suppliers can access the pricing contracts large automotive manufacturers have negotiated with vendors.
How a Group Purchasing Organization Works
Buying groups create and manage GPO contracts for indirect and direct services or commodities – and they also create and manage relationships between three parties: the GPO itself, its members and its suppliers.
To show exactly what this looks like, we'll examine the basic details of how GPOs that focus on indirect spend in the enterprise space work. Indirect spend describes any company expenditures that are required for running a business – such as office supplies, temporary labor and industrial supplies – but aren't directly related to a company's products or services.
How these GPO services work can be outlined in three steps.
---
Step 1: Membership, Leverage and Savings Grow
---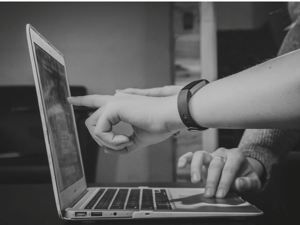 These GPOs create a membership base comprised of companies seeking to channel spend using the GPO's agreements. The combined spend of these companies – and the acquisition of multiple customers at once – creates leverage. That leverage is what motivates suppliers to offer their best pricing and service levels to the GPO.
Companies have historically used GPOs to gain quick access to cost savings. Although still true, this traditional view of GPOs doesn't fully recognize the sustainable value that a modern GPO provides. Savings diminish over time, so a modern GPO constantly looks for ways to bring more value by enhancing their agreements and supplier performance.
---
Step 2: Better Pricing and Contract Terms Are Produced
---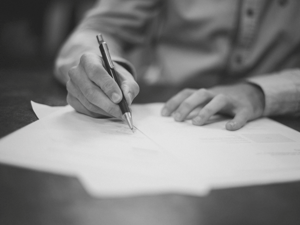 With a steady stream of spend in place, these GPOs are now able to source agreements with the right suppliers – or those that can provide better pricing and contract terms than GPO members can achieve on their own. Suppliers typically forgo margin opportunities because GPO membership reduces the costs associated with acquiring new business.
The leverage of combined spend most obviously impacts the purchase of office products, safety supplies and other commodities. However, sophisticated GPOs can also increase procurement's spend influence in areas like HR services and IT.
---
Step 3: Continuous Improvement Further Mitigates Risk
---
As members continue to use GPO agreements, contracts are constantly managed by the GPO. As more members join and more spend flows through the agreements, these GPOs can negotiate even deeper discounts and/or improved terms and conditions with suppliers. By this point, the GPO can further mitigate risk and create a path toward continuous improvement by engaging with multiple people at multiple levels throughout supplier organizations.
How Is a GPO Funded?
Typically, a GPO is funded via membership fees, administrative fees or some combination of the two. A membership fee can be a one-time payment that's paid upon joining the GPO. Alternately, the membership fee can be structured as an annual dues-based payment. In some cases, GPOs waive membership fees if a member participates in a certain number of agreements or surpasses a spend threshold.
Suppliers always pay GPOs administrative fees. Regardless of whether the fee is a flat rate or based on the amount of spend passing through the agreement, a GPO's funding structure is always transparent to its members. For example, OMNIA Partners does not require a membership fee, minimum order or spend obligation in order to join the collective membership and benefit from the leverage.
How Do You Know if it Is the Right Option for Your Company?
The only way to really know for sure is to continue to educate yourself. For starters, read our GPO FAQs or check out our GPO 101 resource hub packed with information!