Business rankings used to favor the same countries for years. But how about in a post-pandemic, digital world?
The digital era has become the new normal for most businesses – and often with that come customers with stronger budget restrictions. The logical approach is for businesses to look for new markets around the globe. But uncertainty prevails—where does it make sense to invest now?
Here's the break down of the top 5 countries to expand to based on GDP, purchasing power parity, and stability, and demonstrate solutions for cross cultural challenges amidst a digital age.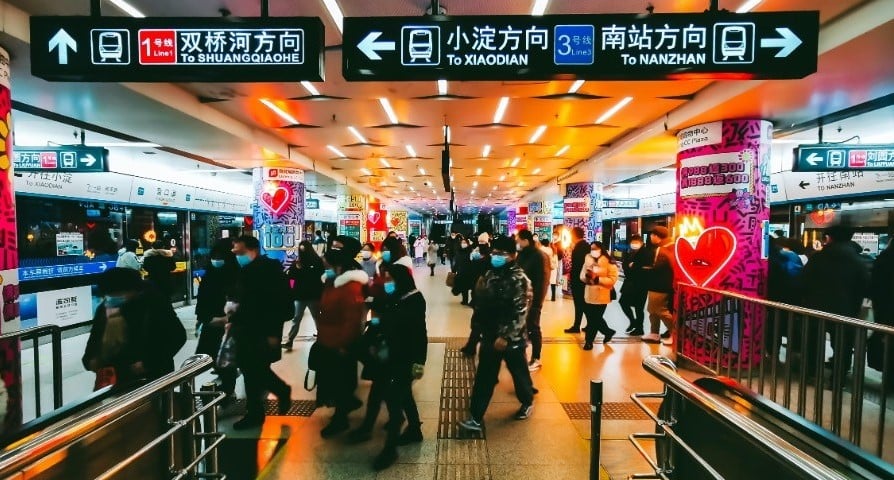 1. Germany / DACH Region
Germany is not only Europe's leading economy, but also showed an exceptionally resilient economic response to the pandemic. The DACH region, comprised of Germany, Austria and the German speaking part of Switzerland. In Germany, more than 83 million people have a PPP of $51.97 thousand; add roughly 9 million inhabitants in Austria, with an even higher PPP of $54.28 thousand. Finally, Switzerland's population nears 9 million with a PPP of $90.36 thousand.
The DACH region's wealthy and highly educated consumers have a strong tendency to demand great value for money – and to do extensive research before a final purchase. Although the pandemic inevitably shifted the buying behavior, DACH consumers still often prefer the web rather as a source for pre-sale information, appreciating the amenities of physical shops for the actual purchase.

2. Japan
Japan is the world's 3rd biggest economy, with a GDP of $5.1 trillion – and its recovery in the last quarter of 2020 surprised national and international markets. The IMF expects for 2021 a 2.3% economic growth.
A main reason for Japan's robustness is its low unemployment rate, which even during the pandemic and related shutdowns didn't rise over 3.3%. In a wealthy and highly skilled population of 127.76 million people, with a PPP of $40.73 thousand, this is a stable market not to be ignored.
Japanese consumers are open to international brands in general, and especially, to products from countries that are renowned for quality.

3. China
China is the one big economy that despite the pandemic in 2020 managed to grow. The world's 2nd biggest GDP (more than $16 trillion) makes a huge market to untap, with a population of more than 1,4 billion people – especially with a very optimistic IMF forecast of 8.2% GDP growth in 2021.

E-commerce in China has evolved to a completely different level, with tools and platforms that differ tremendously from those being used in the Western hemisphere, calling for completely different strategies for success. The Chinese market presents several challenges for international organizations, with a policy that rather excludes foreign vendors than inviting them; nevertheless, there are defined gateways to deal with that as well as the language and cultural barriers, in the form of local partners and cross-border platforms.

4. France
France has suffered no less than other strong economies, but it presents a strong strategy for a relatively quick recovery. The IMF expects a 6% growth in 2021 after the pandemic backlash – as opposed to the medium of 2.9% it expects for other advanced economies (and 4.2% worldwide); it responded strongly, fast and in a flexible manner to the crisis, with the backbone of a resilient banking sector and tax cuts, which will ease business.
The disposable incomes per household did not suffer much, due to the strong job retention schemes the government swiftly applied.
What makes France stand out is the focus on green and digital transformation among the recovery measures, besides progressive employment support which fosters a positive outlook on more confident spending behavior.

5. Australia
The country is renowned for its trade freedom and openness to business. Australian consumers are familiar with European and American products just as they are with Chinese. They purchase them on a daily basis, with a high demand for quality products – and with scrutiny of the price-performance analysis.
As in most countries, price has become an even more decisive factor – a result of the pandemic, as consumer confidence has declined. Nevertheless, recent numbers from early 2021 suggest that consumption may reach pre-pandemic levels by mid-2021, with an increase in demand and savings accumulated during the pandemic. The IMF expects a 3% GDP growth in 2021 – which may even be surpassed, as in early 2021 the unemployment rate has already dropped more than expected, for the fourth consecutive month: from 6.6% in December 2020 to 6.4% in January 2021.
Luxury goods are a growing sector in Australia, and so are health and personal care, as well as cyber security. An increased demand can be expected for any goods and services related to outdoor activities, taking into account Australia's current optimistic post-pandemic outlook for the year and its strong traditional outdoor culture.
---
Businesses can get the best translation and interpretation services for any content they want to develop. With Amplexor's translation and localization solutions, and presence in over 40 locations, 25 countries, and 20,000 translators who can offer translation in over 130+ languages, the business possibilities are endless. To learn more about Amplexor's translation and localization services through OMNIA Partners, click here.