The breakroom is an area of the office that, maybe surprisingly, holds an opportunity to help procurement cut costs in a major way. In addition to helping improve productivity by giving employees a space to recharge throughout the day, the break room and the products you stock in it can help your organization reduce waste.
And, reducing waste in the office is a legitimate way to rein in costs. Talk about a win-win situation for procurement teams! Procurement can leverage the breakroom supplies that they are buying as an opportunity to better control costs, while supporting employee productivity across the company.
For example, products like automated paper towel dispensers can help significantly cut down on the amount of paper towels employees use, compared to standard folded paper towels. Reducing the amount of paper towels that employees use in the breakroom will subsequently reduce the amount of paper towels that you need to purchase. And as an added bonus, providing paper towels cuts back on the need for employees to use a communal dish towel, which can be home to germs and bacteria, and supports employee well-being.
Find out just how much automated paper towel dispensers can impact paper towel usage and where other opportunities for cost reduction are hiding in your breakroom in this infographic from Georgia Pacific, OMNIA Partners' supplier.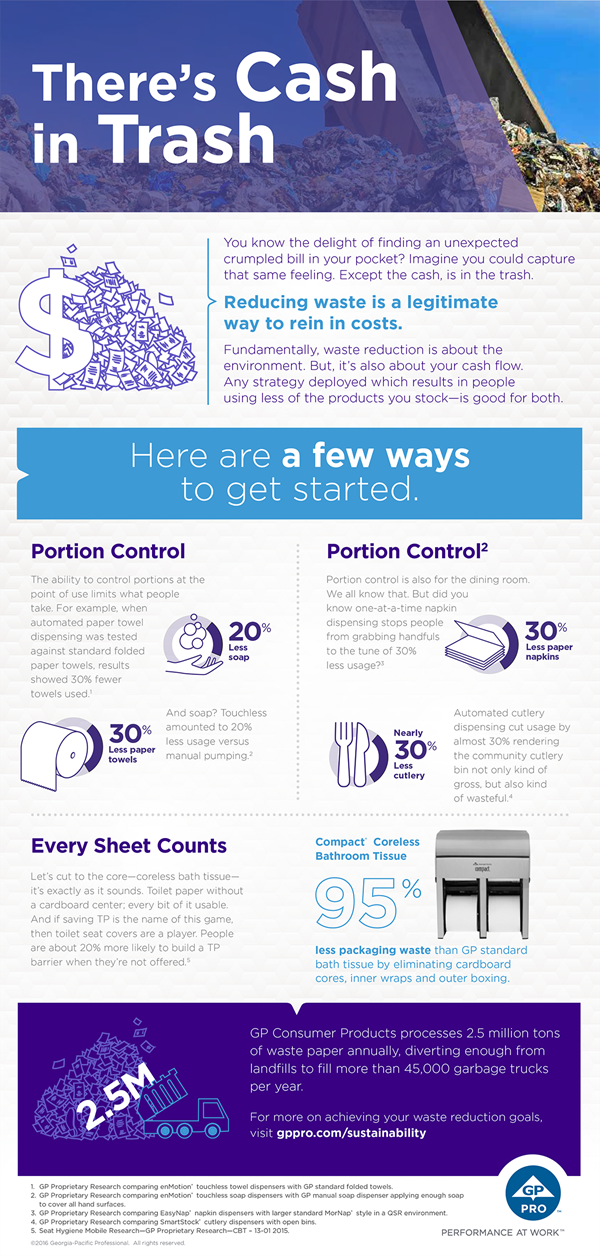 Download your copy of There's Cash in Trash by clicking here.