"What is the total average cost of a relocation?"
Weichert Workforce Mobility solution examines the challenges in calculating the absolute costs of moving employees and offers a solution to help estimate the costs for relocation.
Beware those who have all of the answers as companies' mobility programs are vastly different and there is no magic response or formula that addresses the question of average costs of transfers and assignments across all industries. Not only that but the factors contributing to cost differ widely from company to company and from move to move. And perhaps more importantly, the degree of competitiveness a particular company faces in its effort to attract and retain the best talent will influence the investment associated with every move.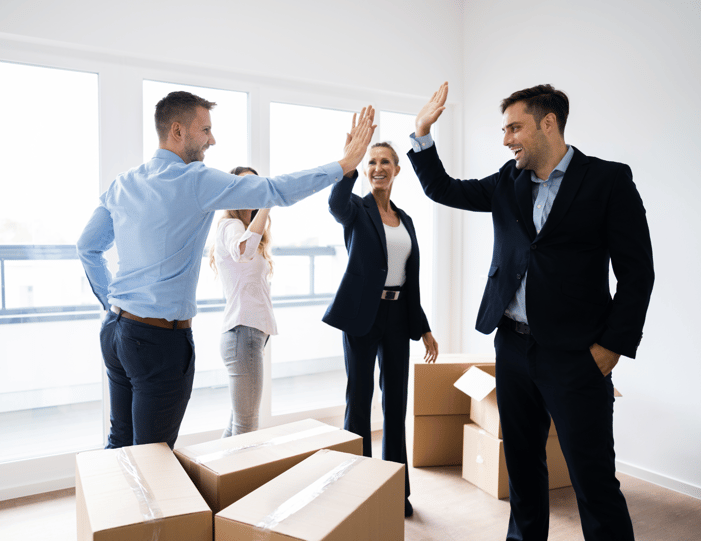 Looking for a total cost? Consider this:
One can't realistically suggest a total cost of relocation without considering which benefits are being included in that cost. Not every program consists of the same set of benefits, so to derive either the mean or the average cost, one would have to assume that every policy contained the same components delivered at the same levels.
Assuming this was possible, the next question may be: what is included in the cost of any given benefit or provision?
Let's take house-hunting trips as an example.
Does the company cover a certain number of days, all or some meals, and transportation?
Does the coverage include the employee only, spouses, or children?
If support includes spouses and children, is the coverage the same or reduced? Are all components covered or only some (housing, but not meals, for example)?
Clearly, a new-hire college graduate does not incur the same expenses as a mid-level homeowner, even if the program includes the same 3 or 4 provisions.
Calculating the average cost of each benefit will also differ depending on the location of the move, the employee and their title, and the time of the move as well as tax brackets.
In order to get the closest estimate for the total average cost question involves setting up caveats or parameters that allow us to compare the costs of comparable programs. Apples to apples, if you will. Examples of these caveats include:
Actual salary range rather than the use of a title
The same provisions using the same cost per provision
The same family size, living circumstances, and children's ages
The exact departure and destination locations
Finally, it's essential to understand that using "averages" to establish costs includes outliers at both extremes. It is more accurate to look at the "mean" cost per provision within the mean cost per relocation rather than the averages of any costs to be evaluated.
In short, not all questions can (or should) have a quick answer. And often, average figures don't measure up when it comes to giving a complete – or accurate – picture. Costs are a critical part of your mobility program; drilling down to the nitty gritty – like location, benefit structure, family size, or job tier – is necessary to make the right decisions, confidently.
---
OMNIA Partners and Weichert Workforce Mobility help your company build a stronger program with tools developed for tracking such as Weichert Go, which has made leaps and bounds in its ability to project and compare costs specific to your program or industry so that you no longer have to rely upon "total average costs."
About OMNIA Partners & Weichert Workforce Mobility
Weichert Workforce Mobility is committed to "propelling mobility"—advancing traditional processes with services and innovations that help make your program—and our industry—stronger. For close to 50 years the company has helped some of the world's leading organizations deploy talent across the globe and transform their mobile workforce into the most dynamic and valuable segment of their employee population.
Incorporating a GPO into your organization's strategy is a valuable route to cost and time savings, resilience and efficiency. Available through OMNIA Partners, Private Sector, members have access to a full array of Weichert's solutions to fit your needs.