Today's procurement professionals face challenges – from negotiating contracts to sourcing quality products and reducing costs. In today's atmosphere of tight budgets and competitive vendors, it's tough to keep up. Since the onset of the COVID-19 pandemic, there has been a paper capacity shift, impacting price and the availability of paper, according to Kevin Koertje, North American Sales Leader at Boise Paper.
There are mounting cost pressures on inputs such as, materials – pulp, transportation, chemicals, energy, and labor. Yet, Boise Paper leverages OMNIA Partners group purchasing through Office Depot, to fulfill paper demand amidst the shortage. Look to OMNIA Partners today to fulfill your paper needs through Office Depot.
Causes and Impacts on the Current Paper Shortage Crisis
1. Price Increases
What has caused the paper shortage crisis we are experiencing today and driven up the price of paper? Spurred by the COVID-19 pandemic, the notable cost drivers of paper are downtime, weather, high export prices to China and lower than anticipated supplies in the US market. "All of a sudden, there's no paper. Imports are not coming in due to trade case restrictions [on office/copy cutsize paper that began in 2015], also due to high freight rates. Local mills are putting customers on allocation, so now it's not only a price increase but also allocation," a paper distributor noted. In relation to material costs, pulp prices have increased by 40-50% in the last year. While the toilet paper shortage is a thing of the past, printing paper shortage is still very much a crisis of 2021.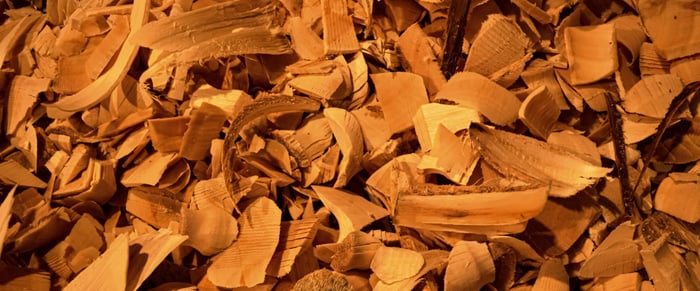 2. Driver Shortages
Not only have pulp prices increased, but there is an apparent driver shortage as a result of COVID-19. Pulp and Paper Week report, "the market is very tight, especially for cutsize, rolls and opaques. Logistics has become a real problem, ocean freight partners are not holding up on their commitments, and if you try to get spot containers, they cost four times the amount."
3. Factory Shutdowns and Labor Shortages
Natural gas exports have increased, while there is declining production, leading to an increase in total energy use. With these factors in mind, many paper plants suffered losses during the pandemic and had to shut down. With factory shutdowns come a labor shortage contributing to the lack of sufficient paper supply. As a result, North American paper inventories were reduced by 20%, creating tighter market conditions.
What Can Members Do Now to Avert the Crisis?
The good news? Kevin Koertje at Boise Paper believes that by spring of 2022 the paper market will be back on track as it was pre-COVID. What can customers do in the mean time to fulfill the need as schools re-open and rely on copy paper? Members of OMNIA Partners can be confident that Office Depot does not work on an allocation basis with Boise Paper. That means that customers can get the exact quantities they order, and they will arrive as they normally do! If placing bulk orders that require multiple truckloads, though, be sure to place an order at least 4 weeks ahead of time. Driver shortage is still a concern, so Boise Paper recommends that dropship items are ordered in time. If you're not a member yet of OMNIA Partners, join today to take advantage of these benefits and be able to fulfill your paper needs!
---
Learn more about the paper market by watching this on-demand webinar with Boise Paper today!