Between the drastic increase in travel demand and airfare prices, there are many obstacles that prevent corporate travel programs from thriving, much less meet their bottom line.
Direct Travel, a travel management supplier of OMNIA Partners, provides personalized service solutions for corporate travel programs. Their portfolio of technology and service solutions give companies the tools they need to support their travelers. Members of OMNIA Partners have experienced substantial time and money savings by utilizing Direct Travel.
Check out the results from our recent survey below: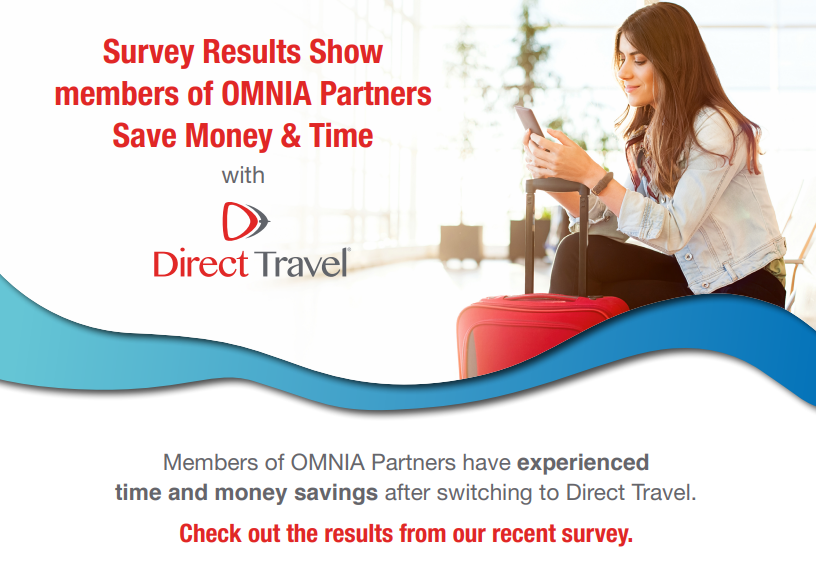 ---
Available through OMNIA Partners, Direct Travel offers a program that is customizable based on travel habits. Enabling members to minimize their total cost of travel management spend, Direct Travel provides unique service solutions that give companies the tools they need to best support their travelers.
Contact Us with any questions about how this OMNIA Partners Travel Management offering can help your company.
---