The following finding from a recent DHL Express survey speaks volumes about the lingering effects of the pandemic on small and medium-sized businesses:
Global supply chains are still feeling the effects of countries and economies shutting down during the height of COVID-19. Over half of respondents said supply chain delays have been their biggest business challenge so far in 2021.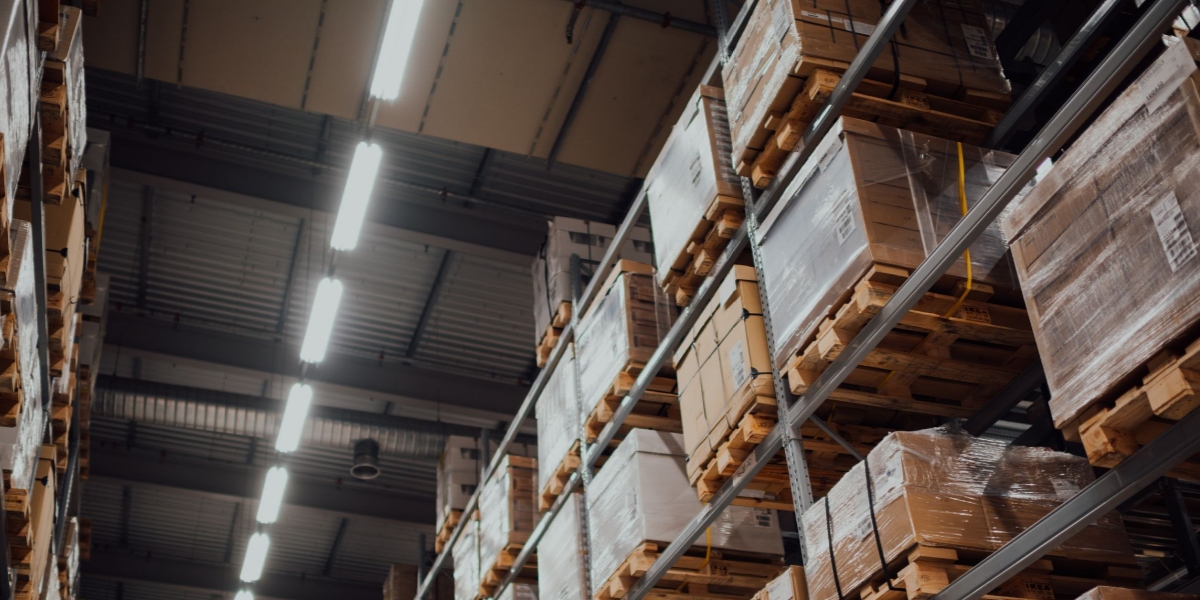 The reasons behind the dramatic supply chain disruptions that we are continuing to see across the world are complex, but ultimately relate to two key factors.
First, the economy experienced a rapid turnaround after the worst of the pandemic, with consumer demand for goods growing exponentially in a matter of months at the beginning of this year, and manufacturers have had difficulty keeping pace. After shutdowns and slowdowns in production, flipping the switch back on has proven challenging. Just look at the automotive industry, reeling from a shortage of computer chips.
Second, as Ernst & Young research suggests, supply chains were already strained and undergoing transformation well before 2020. The pandemic has only "accelerated and magnified problems that already existed."
The bottom line is this: supply chains will recover from the extreme stress of COVID-19, but your company needs to plan for new disruptions and build resiliency into the core of your logistics strategy. Here are some key considerations:
Embrace Technology
Advances in technology are already helping to make supply chains more transparent and nimble. In the future, expect the continued evolution of solutions that will help you manage how you order, track, store and distribute your goods. But technology will only work if you are willing to invest in it, and to partner with suppliers and transportation experts who are up to speed on the latest developments. Today, the Internet of Things (IoT), in concert with advanced inventory management software, can provide real-time visibility into where your goods are and how you can move them efficiently. 5G technology is playing a major role in making IoT solutions work. Connecting to data from suppliers, warehouses, production facilities and distributors will allow you to establish an integrated approach to managing your supply chain – helping to prevent bottlenecks and delays.
What other technology solutions can assist your logistics strategy? Robotics and Artificial Intelligence (AI) tools are transforming the way warehouses are managed and the way goods are prepared for delivery. Augmented Reality (AR) also promises to redefine the tracking and movement of products within and beyond production facilities and warehouses.
Understand Your Global Options
Creating a supply chain that is flexible and adaptable requires a close examination of your global options for source materials, manufacturing and transportation. Creating redundancy and finding multiple manufacturing partners in different regions of the world can help insulate your supply from disruption in the event of an economic or political upheaval, or in the case of a localized natural disaster.
Create Contingency Plans
In addition to a diversified supply, specific contingency plans for inevitable disruptions are critical. Creating your contingency plans requires closely analyzing the areas where your organization is at greatest risk of disruption. You should plan around everything from changing tariffs to shifting weather patterns. Of course, we also all know now how a global interruption in the form of a pandemic can interrupt business, but we also see how important flexibility and adaptability are. Anything that could put your current shipping routes at risk is fair game for consideration for your plans.
Envision the Future of Supply
A truly resilient supply chain is one that considers its own impact and long-term viability. This is where sustainability comes into the picture. A supply chain that expends the world's resources to the point where it cannot function is obviously not viable. So, building green practices into your logistics strategy is essential. From carbon-neutral warehouses and office buildings to reduced packaging and waste, your supply chain should function to counter the growing threat of climate change – while also reflecting the sustainability efforts that your customers want to see.


---
Read the freight and logistics three-part series on the major challenges stakeholders are facing and how a group purchasing organization (GPO) can help your organization mitigate related risks.
---
About DHL Express & OMNIA Partners
DHL Express partners with OMNIA Partners to provide access to world-class services and solutions to help make the international shipping process easier than ever. Members of OMNIA Partners can use DHL Express for importing and exporting — as well as access online tools to schedule pickups, track shipments, pay bills and more. Discover our entire contract portfolio or request more information about DHL Express today.
---
This is a repost with permission from DHL Express Blog: https://goglobal.dhl-usa.com/blog/small-business-insights/nows-the-time-to-build-resiliency-for-your-supply-chain/