While industries across the country deal with a leaner than ever workforce, having proper safety measures in place for your workers and facilities are critical components of not only preventing injury but also attracting and retaining great talent. There's an increasing number of demands that must be met in the health and safety realm, giving facilities and safety leaders a heightened awareness in anticipating and solving workplace safety issues by deploying rapid solutions.
Procurement teams are joining forces with facilities managers to identify those solutions and facilitate their implementation for injury prevention in manufacturing spaces. The National Safety Council reports that nearly 13,000 American workers are injured every day, and each injury is preventable. Procurement, sourcing & supply chain professionals can serve their facilities stakeholders and end users by assisting their organization in creating safer environments, especially crucial at a time when your crews are stretched and performing more jobs due to a lack of workers.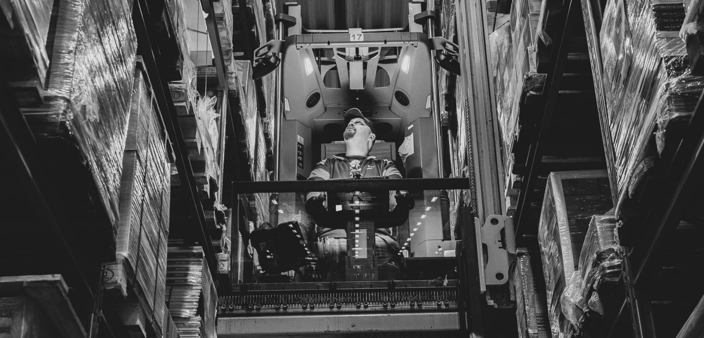 What's a strategic step to properly equip your teams and keep business operations running safely and smoothly? Procurement specialists can use the power of a group purchasing organization (GPO)'s subject matter experts to determine the best route and connect with industry-leading supplier solutions in the facilities space.
Procurement teams, let's explore how a GPO can help you protect your organization's workers to prevent health and safety issues and costly downtime at your facilities.
Maximize Efficiency with Your Safety Strategy
To put secure and effective practices in place, facilities management departments know preparedness plans are vital to minimizing the damage and disruption that emergencies can cause to manufacturing operations. It can be overwhelming for purchasing teams to manage the diverse needs of several facilities in different cities across the country. This is where the GPO subject matter experts step in to help manage the category and identify cost or resource savings opportunities. As you determine what products, services and solutions are best for your facilities, the GPO connects you to national suppliers specializing in health, safety and facility maintenance solutions with the best service levels possible.
To serve as a starting point or a refresher, below are some areas of focus your facility stakeholders may be requesting:
Scaffold, forklift, loading dock safety

Fall protection & ladder safety

Machine guarding

Hazard communication

Personal protective equipment (PPE)

Cleaning/janitorial supplies

Respiratory protection & electrical safety
OSHA releases a list of the top 10 violations each year and fiscal year 2021's most cited violation was fall protection. OMNIA Partners supplier Grainger can provide your organization with guidance and checklists to help identify potential issues with your construction fall protection plan, program, policies and procedures.
Immediate Access to Safety Solutions
As a leader in procurement, you're familiar with the complicated process involved in end-to-end facility management. Your team can gain better control of the facilities and maintenance, repair and operations (MRO) processes through the GPO by gaining immediate access to group purchasing agreements in both hard facilities management goods, such as HVAC, and soft facilities management solutions, such as industrial supplies. OMNIA Partners supplier Fastenal's safety specialists work closely with procurement and facilities teams to create a custom safety program tailored to your needs.
Part of the process is ensuring employees have proper workplace safety training to help build a stronger safety culture at your organization. Along with increasing savings and productivity through group purchasing, you can also reduce risk, satisfy stakeholder goals and provide quality supplies to your operations staff. Supplier partner Cintas offers a variety of safety training programs either on-site or online to help your company maintain a world-class safe and healthy work environment.
GPO members can connect with world-class suppliers across several different categories that can assist with solutions for your organization's diverse and evolving needs.
Facilities Safety Management with GPO
Procurement can incorporate group purchasing into their strategy for spend management along with additional guidance and analysis valuable in building a culture of safety at your company. Through the partnership, you can drive efficiency and visibility across your manufacturing facilities and supply chain. Maintaining healthy and safe operations can be performed seamlessly with products and services available in the GPO portfolio.
The OMNIA Partners GPO works collaboratively with our suppliers to identify continuous process improvements, provide innovation through best practices and technology tools and create a fully streamlined and cost-effective procurement experience. To learn more about how your team can optimize spend management, explore our GPO benefits.