Sourcing and contracting Human Resources (HR) services is a complex and challenging area and it is not getting any easier. The pandemic has had a big impact on how we work and how we staff our organizations. Employment regulations are also subject to constant change.
The HR category is wide, involving health and wellness services, relocation, background checks, payroll, permanent and temporary staffing, and contingent labor services. To be successful, procurement teams must work closely with HR professionals to achieve the best outcome, at a fair price, while ensuring compliance with regulations.
Background checks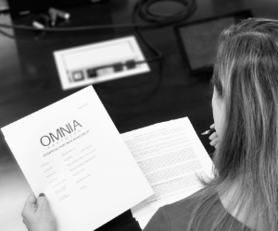 Background checks are an integral part of the hiring process and offers a layer of additional protection to the employer from making hiring mistakes. The task is often undertaken by an HR management specialist who is fully knowledgeable about the law and comply with the varying federal, state and local regulations.
Generally, it is a standard practice to verify employment history and education history, however, there can be restrictions and limitations around personal status, medical, and ancestral history. Similarly, medical information relating to the recent pandemic and vaccination history may potentially fall under the category of restricted.

Credit checks
Checking on a candidate's credit history is becoming an ever-increasing concern, particularly for positions requiring access to, or management of financial assets. Background checks may help protect employers, who may be held legally responsible for damages or losses caused by an employee. However, many states including California and Maryland and cities like New York limit the use of credit history in employment decisions.

Criminal history
Accessing the entire record of a potential employee's criminal history is difficult, especially at the local, and county levels where some background screenings have less electronic capabilities and access. For instance, during the COVID-19 pandemic many jurisdictions remained closed for prolonged periods of time precluding background checks to be completed in a timely fashion.
A standard background check or screening may include accessing motor vehicle records where operating a vehicle is a requirement of the job. Checks may service to determine or ascertain disbarment from public office, and include confirmation of professional accreditation. It is important to note that certain jurisdictions have different rules that control the use of criminal history information in the selection or promotion processes.

Substance abuse and drug screening
Screening programs promote a safe and secure drug-free workplace for everyone.
Many roles require a high level of alertness and accurate and quick reflexes. An impairment of these qualities can cause incidents and accidents and interfere with the accuracy of work.
Companies require different levels of screening depending on their specific industry and considerations for human safety. For example, mining, oil and gas and pharmaceutical plants are very focused on a substance-free workplace and regular screening tests are standard.
Regardless of industry and screening level, HR management specialists need compliant checks quickly. By using a group purchasing organization (GPO) sourcing hours are dramatically cut - up to 500 hours per category. Sterling, OMNIA Partners supplier, increases time savings even further, making HR management more agile, with their exceptional background checks and screening turnaround times (TATs):
Data: Sterling
Contingent Workforce
Temporary staff are required regularly by organizations to supplement their employee workforce, as transitionary or on-demand help, as sources of employee candidates (temp-to-perm), or as a set labor management strategy. A contingent workforce is made up of more than temporary staff, it also includes freelancers, independent contractors, and consultants. There is a growing trend towards more remote working in this group which is in response to the needs of the marketplace. Companies are increasing the percentage of contingent staff to permanent employees for better flexibility. Successful recruiting in this area involves identifying and attracting great candidates quickly. Most mid-size organizations do not have this capacity and it is best left to the professionals.
Benefits of

W

orking

W

ith

A

T

rusted

S

ervice

P

rovider
Due to a combination of the complexity of rules and regulations, the need for urgency and limited resources in procurement and HR, there are numerous benefits of working with a tried-and-tested HR service provider. You can
be

confident that you are fully compliant with

employment

laws and regulations that apply to your state or your

locality
be assured that you have access to the best available talent in specialist functions where there is competition,

e.g.,

aerospace, engineering and call centers
source temporary employees or gig-workers

cost-effectively and

quickly to provide continuity on projects
keep up to date with current trends in employment practices and innovations in

the provision of HR services
At OMNIA Partners we help our members navigate this changing landscape by partnering with the leading HR service providers. We understand that the HR category is complex and there are many facets to consider. The way people look for work is changing, and the way we connect with candidates is evolving with it.
When it comes to HR sourcing activities the priority is often more than cost savings alone – compliance, speed to solution, or flexibility. That is why companies leveraging their group purchasing organization's buying power will have a competitive advantage in the marketplace. While there are proven cost-savings benefits, a GPO will also help uncover value well beyond cost.
GPOs help member companies tackle complex sourcing categories without tying resources up in countless sourcing hours. With the help of a GPO procurement can accomplish more with less - a result only possible through group purchasing leverage.