You did it, 2020 is over. While last year had an abundance of challenges, many organizations saw a silver lining by pivoting to new methods of supporting remote work, streamlining manual processes, and implanting automation in areas of business operations that in the past, would not have been possible.
But some organizations have experienced fluctuation and uncertainty when faced with the undertaking of moving to a decentralized workforce, challenged with a strained Information Technology Department, decentralized asset purchasing and remote work security concerns that did not exist in traditional models of office work. At the end of the day, these organizations want assurance that users, IT teams, and the operation itself will continue to run smoothly when everyone is not in a corporate building.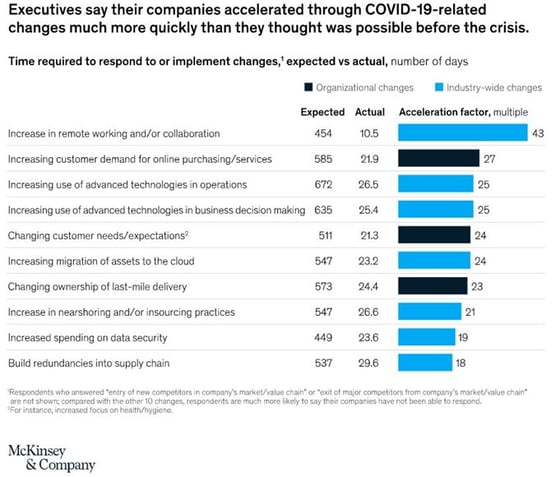 HOW TO SUCCEED
We see your challenges through three business offerings:
User Assurance
Imagine an employee starting their first day with your organization. How did you ensure that they understand the corporate goals and expectations that will be expected of them? Were they given the proper tools and access to business systems and critical information that impact their daily work? Were they really set up for success? If your organization focuses on questions such as these, you can be assured that your users are better enabled to flourish in this new environment.
---
Operational Assurance
During the boom of the industrial revolution, mechanical automation created better faster ways of manufacturing products at a scale that was previously feasible. But, with this new technology, a reliance on maintenance and support of the machinery was created, for if one went down it would cripple the operation and in-turn production would cease.
Digital Transformation Impact. Today, a similar scenario exists related to our reliance on digital technology and the people who interact, maintain, and support it. If there is a problem in a crucial business application or a mission- critical employee cannot access a vital system, the whole operation can come to a screeching halt. This poses an interesting challenge that ironically has little to do with the "Operations Department" and instead falls to both Human Resources and Information Technology. It is more evident than ever that IT and Human Resource teams must act in synergy to ensure that the organization has every assurance that production will continue.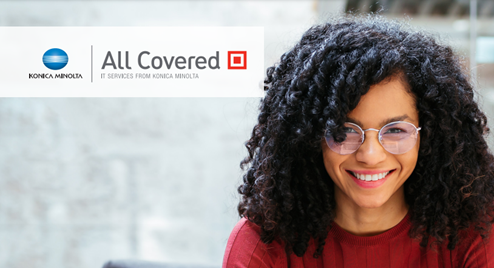 Finding the right hardware and software solutions that will keep your network running efficiently can be tough, but All Covered can help. There are many options when you decide to refresh hardware and software, and just as many questions when selecting the right products for your environment. Is the product reliable? Will it keep my network secure? Does this enhance collaboration and accessibility for my employees? Our IT Procurement Services team will work directly with you to determine the best solutions and to provide the confidence you need to ensure you are making the right decision for your organization.
---
IT Tech Assurance
Managing IT purchasing, imaging, deployment, and asset tracking was hard enough when employees worked in corporate offices, and now the element of "remote" has been added to the challenges of:
Life Cycle Management

Device Acquisition

Deployment

Provisioning

IT Asset Disposition (e-recycling)
Before making a purchase, it is helpful to have someone to review your order to ensure something is not overlooked. With over 900 engineers and Solutions Architects on staff, Konica Minolta can always find the right solution for you – anything from a single computer to the most complex storage and networking solutions.
All Covered searches for best-of-breed product and services companies and partners with them on a variety of levels. Our technology partners provide technical solutions, vertical market solutions and enterprise-class buying power that may not be directly available to small to medium-sized businesses.
---
Be ahead of the 2021 curve with a consultation to implementation services from All Covered at Konica Minolta. We want to give you the assurance you need as you face a multitude of user to IT challenges.
IT Tech Assurance For Businesses Of All Sizes