The COVID-19 pandemic brought on swift and dramatic changes to industries around the world. For many workers, they were no longer allowed in the office. And those who were still spent many working hours at home. But with all this change, the one constant is that people need to rely on products that can provide lasting support – the increase in WFH workers' compensation claims proves it. Working from home is the new normal, and so are the risks to bodies and bottom lines.
---

Real work happened at desks and on chairs. Both were specifically engineered to provide the comfort, durability, and support vital to withstand long days (and weeks). And now that more people are working from home, there's an undeniable truth: couches and kitchen tables are not an alternative. Everyone needs the ergonomically sound furniture they've come to rely on because the cost to their bodies and businesses is real.

Pre-pandemic, almost one-third of total workers' compensation claims were ergonomic-related,
and that was before millions of in-office employees began working from home. So, what's the
solution? Sound ergonomics and the perfect setup.
The Ideal Work from Home Setup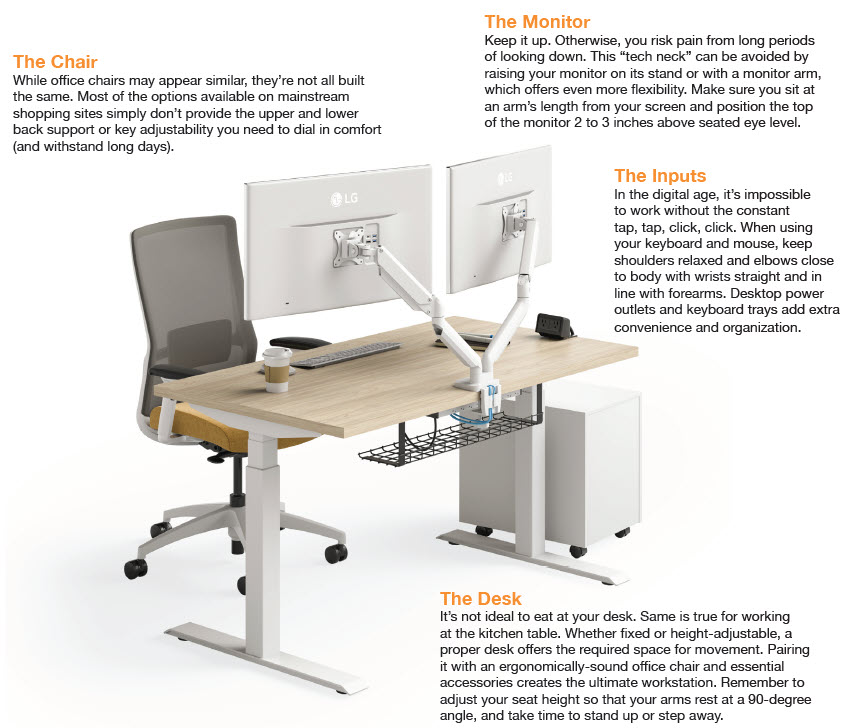 Through OMNIA Partners, Private Sector, SitOnIt offers a variety of Work from Home solutions to create the most successful and productive ergonomic spaces at home. Visit SitOnIt to view the entire home edition collection and learn more about the Work from Home Program.