On the third Thursday in November each year, we take joy in pausing from day-to-day business to spend time and be thankful with family and friends.
Q4 also marks a very important time of year for highly-regulated finance and insurance-related companies as they manage the arduous task of closing the books and archiving records while dealing with a staff more focused on the holidays.
Today, we ask you to Rethink how to prevent work from intruding on important family time, and how to achieve a proper work/life balance. This blog will address challenges that occur every year and how the deployment of Intelligent Information Management (IIM) solutions can help everyone get HOME FOR THE HOLIDAYS.
Consider the following areas that make access to information easier and more streamlined for efficient work.
The core features of an Intelligent Information Management solution include:
Advanced Capture/Secure Access

Rules-based Routing/Compliance

Central Storage Repository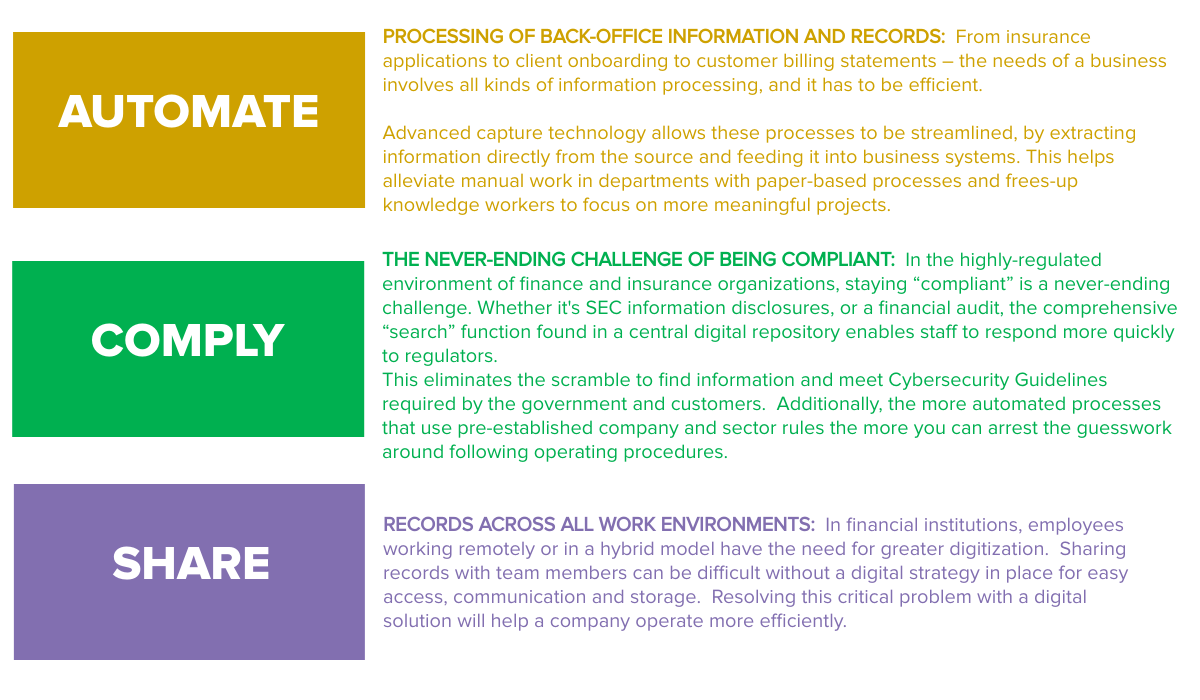 Easy-to-use and easy-to-implement IIM solutions from Konica Minolta enable finance and insurance companies to eliminate the frustration with time-consuming manual tasks while making their employees and customers happy with streamlined processes and quicker response times.
Now is the time for businesses to Rethink their workflow automation strategies and be HOME FOR THE HOLIDAYS!
Please contact Konica Minolta and your OMNIA Partners team for additional information.