Procurement pros are constantly plowing ahead no matter what types of challenging circumstances. You work to make strategic and effective decisions. The best procurement teams master the ability to mitigate risk, build resilience, improve financial controls, and at the end of the day save the company money.

As you're instrumental in navigating how your organization achieves substantial gains in profitability, there's a management tool to help you do that. Members of OMNIA Partners have access to a tool called Documented Savings from Kaman Industrial Technologies (KIT).
Documented Savings can help your company save on plant operations, production, and maintenance expenses, and have it all documented in writing. Think about this concept for a second. You have an opportunity to identify, then document in writing, potential product and process improvements that benefit you. KIT came up with the idea 15 years ago, and the savings generated by this cost management strategy continue to be widespread and significant today.
Advisors in Profit and Productivity
This isn't

about selling you replacement parts.

Through the Documented Savings program, the goal is for Kaman Industrial Technologies (KIT) to function as your business partner, offering sound analysis, keen insight,

and practical advice on how to become more profitable.

That's also

the benefit of partnering with a

group purchasing organization (GPO).

A

GPO is your

procurement team's

advisor and

advocate

,

connect

ing

you to industry-leading suppliers like

KIT.

OMNIA Partners has a

diverse portfolio of group purchasing

contracts

that

can help procurement professionals

l

everage better pricing, service levels, and account representation from suppliers. 
To learn more about the Kaman Industrial Technologies program click here.
Bottom-Line Savings Documented in Writing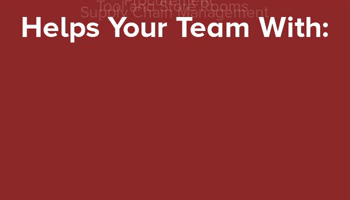 KIT's Documented Savings program is a "Total Asset Management" approach to doing business with the intended goal of boosting productivity and bottom-line savings while reducing downtime. Too good to be true? Absolutely not. This is attainable through a comprehensive, highly refined, and thoroughly tested analytical approach to reducing transaction, operational, and product costs.
---

Documented Savings helps your team with inventory, procurement, store rooms, tool rooms and supply chain management.

---
You'd have access to innovations in advanced information systems – like EDI, barcoding, SPC reports – along with application upgrades, sole source national agreements, alliance partnering, and international support that can help you improve the efficiency of your operation while driving more profit to your bottom line.
Driving Cost Out of your Process
Check out the areas that the Documented Savings program covers for your organization:
Inventory Cost Savings & Management
Operational Cost Savings
Maintenance Cost Savings
Engineering Cost Savings

Installation Cost Savings
Electronic Commerce/EDI/Internet
Unit Cost Savings
Value-Added
GPO members can use this management tool to help you with product solutions, support services, and programs so you're better aligned with the needs of your facilities and industrial teams.
---
About Kaman Industrial Technologies and OMNIA Partners
Kaman Industrial Technologies (KIT) delivers the greatest total value to make their customers more productive, more competitive, and more profitable. Members of OMNIA Partners can utilize the KIT program, which has the most technically talented product application people, the most customer-focused service and support personnel, and by continuously improving their business processes. Discover our entire contract portfolio or request more information about KIT today.