⏰ Total Read Time: 5 minutes
Procurement is evolving in today's marketplace. While procurement remains recognized for its core functions of reducing and avoiding purchasing costs, it has taken on a more value-oriented approach to help businesses drive growth.
#Procurement is evolving the marketplace by taking on a more value-oriented approach that drives growth (& savings) @OMNIAPrivate
This means that the relationship between buyers and sellers for exchanging goods and services in procurement has transformed beyond a transactional function. Instead, procurement has become a centralized source of business strategy and innovation to the enterprise.
Procurement as the Driving Force Behind a New Form of Innovation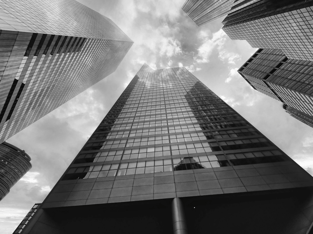 According to Spend Matters, "Specifically, by 2020, procurement will not be just "the group that focuses on sourcing raw materials, goods and services, but rather [one] sources ideas. As such, Creativity will involve engaging stakeholders in new, innovative ways (not just delivering new capabilities to the business through external resources)."
Of course, as procurement becomes an integral part of the innovation process, it will require a fundamentally different way of working – stemming from the role in innovation teams all the way to how procurement organizes itself. This will include early adoption of new and innovative tools and systems, setting up supplier diversity and collaboration, and managing continuous involvement.
.#Procurement is a driving force behind reinventing the term 'innovation' as enterprises see it today @OMNIAPrivate #OMNIAPartnersPrivate
3 Ways Procurement is Driving Value Beyond Cost By Partnering With a Group Purchasing Organization

One way that procurement is advancing their business practice of innovation is through the use of group purchasing organizations (GPOs). Not only do GPOs negotiate on behalf of its members to deliver the lowest price and greatest value, but they also provide better operational efficiency within procurement and mitigate risk.
GPOs are gaining momentum as an approach for businesses of all sizes: small to midsize and enterprise to drive value because of the greater advantages it offers.
3 Ways GPOs Help Procurement Advance Business Longevity and Value Beyond Cost:
1.

GPOs Advance New Technology & Innovation


Membership through a GPO provides an opportunity to leverage its pricing, scale, and innovations. OMNIA Partners, Private Sector has an extensive portfolio of innovative solutions in direct and raw materials, indirect materials, and value-added services covering all strategic spend categories offered to its members. This allows for member companies to satisfy all internal and external stakeholders, regardless of category.

2.

GPOs Promote Supplier Diversity
GPOs advocate for supplier diversity in order to create opportunities for all suppliers and provide its members with a wide range of options for solutions. OMNIA Partners, Private Sector achieves supplier diversity by offering a range of suppliers that are thoroughly-vetted to ensure they are market leaders that will deliver exceptional quality and service.

The OMNIA Partners diverse portfolio of Indirect Materials category offerings, which includes Women Owned (WBE) and Minority Owned (MBE), provides access to thoroughly-vetted suppliers with pre-negotiated GPO contracts.

3.

GPOs Encourage Collaboration
Procurement professionals can often become disconnected from their stakeholders. Utilizing networking experiences to leverage collective group knowledge can maximize returns and ROI. GPO members can make the most out of their networking opportunities by learning and expanding their knowledge through each other. OMNIA Partners offers a variety of conferences and events throughout the year that encourage best practice sharing, community networking, and ongoing education with the goal of promoting supply chain excellence.


Additionally, GPOs help foster more collaborative supplier relationships. This will allow procurement flexibility in their spend categories and a more agile supply chain.
While cost savings will likely always be a top of the priority for procurement professionals, the additional ways to demonstrate value to a business mentioned above can increase procurement's overall excellence and competitiveness.
In today's economy #procurement is in a unique position to go from transactional to transformational @OMNIAPrivate #OMNIAPartnersPrivate
Fortunately, over the last couple of years, procurement has become more impactful as it evolves from its traditional cost savings function. The more ways that procurement brings innovation solutions to the table, the more value it will add to the enterprise it serves.
---
RELATED CONTENT:
➡️ The GPO Role in Supply Chain Planning During a Crisis
➡️ What is a Group Purchasing Organization & How Do GPO Services Work?
➡️ Free Guide: How You'll Benefit From a GPO
---
From Transactional to Transformational: One-Stop Streamlined Procurement & Group Purchasing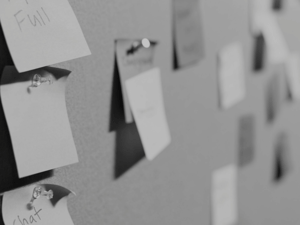 At OMNIA Partners we are passionate about empowering our members to streamline their purchasing processes, drive more efficiencies, and gain more spend under management. We specialize in assisting purchasing professionals achieve greater savings with timely turnarounds and better category management than they could ever achieve on their own.
Understand why thousands of businesses already trust OMNIA Partners to solve their procurement challenges.