When it comes to energy management and electricity procurement, there are a lot of misconceptions out there – and a lot of opportunities for energy buyers to make mistakes that can cost their organizations valuable time and money. To help energy buyers reduce energy costs and avoid costly mistakes, Tradition Energy has compiled a list of the five things that most energy buyers get wrong — it's a must-read for energy decision makers or anyone who is part of an energy procurement team.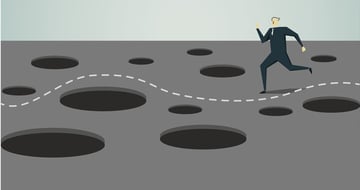 Energy decision-makers wear a lot of hats – and their job descriptions are all over the map: purchasing agents, property managers, CFOs, operations directors or presidents. The point is, it's rare to find a person who specializes in "energy procurement" alone. For most of these people, "commodity procurement" or "energy management" is only a small part of a very complicated job description. And while most energy managers or energy procurement specialists have a great deal of expertise managing facility operations, they aren't always experts in energy commodity markets.
---
Mistake 1: Managing Commodity Procurement Based on Contract Expiration
The contract expiration calendar is the lifeblood of every purchasing professional. Nearly all procurement is managed according to the calendar, which monitors contract expirations and end user needs to determine when each contract should be renewed.
So, why doesn't this approach work with energy commodities? The short answer: volatility. Energy commodities in general, and electricity, specifically, are the most volatile commodities you will ever procure. This is why, for example, locking in a fixed price for electricity on Tuesday afternoon instead of a Friday morning can mean a difference of hundreds of thousands of dollars annually. While you can't do anything about the volatility itself, you can manage your procurement process by following the market and locking in prices during favorable market dips — thereby saving your company tremendously in the long run.
Mistake 2: Relying Too Much on Your Supplier
We hear it all the time: "My supplier is very good, and they always help me secure the very best energy prices."
There has been a growing trend for energy buyers to foster more of a partnership-type relationship with suppliers — and in the energy world, this often means sticking with one supplier and trusting that they will always help you secure the best pricing. But there's a problem with placing this much faith in a single supplier, especially when you consider how volatile the energy market is: A single supplier is only able to give you a single view of the market – a view that may benefit them more than you. This is why, even though you may select your supplier through a competitive process, you don't want to rely solely on them to provide that view.
The only real way to get a truly competitive price is to do some "comparison shopping." Look at all the major energy suppliers in the market – not just "your" supplier. Compare prices and contract terms. And don't worry, your supplier will understand – in fact, they may even offer you a better deal if they know you're shopping around.
Mistake 3: Confusing "Energy Procurement Expertise" and "Energy Market Expertise"
Imagine that you needed heart surgery. Who would you choose to perform the procedure: A trained surgeon with two decades of experience in her field? Or a real estate investor who took a couple of anatomy classes in college?
This is kind of an over-the-top example, but it illustrates a common problem among energy buyers and electricity procurement personnel. While many energy managers are certified and more than qualified to handle demand-side issues, managing the physical energy commodity itself requires a completely different knowledge base.
Just as you wouldn't want to trust cardiac surgery to someone who "took a couple of anatomy classes," you wouldn't want to leave energy procurement up to someone who is not fully involved in the wholesale energy markets.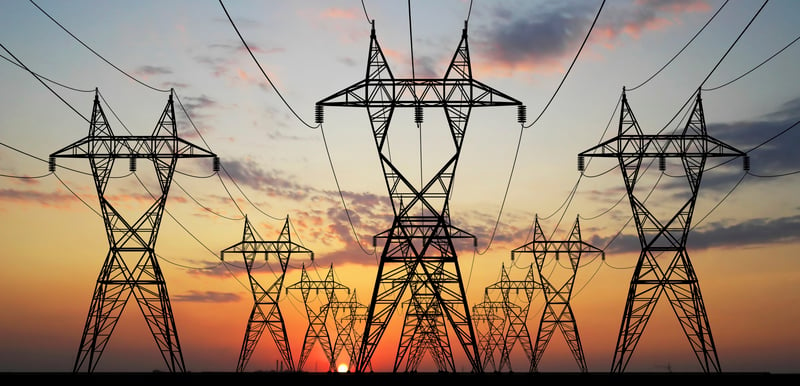 Mistake 4: Not Being Ready to Execute a Contract
Many procurement specialists make the mistake of believing that, unless they are within six to twelve months of contract expiration, there is no point to even discussing energy procurement.
This strategy is the equivalent of rolling the dice and hoping for a seven! The best approach is to continually monitor the markets, because history shows us that the best contracting window may be even three years prior to the expiration of your current contract. For example, in a "declining market", energy market prices may be lower the more years you go out. This can mean that a 12-month contract purchased and starting today may be priced at 7 cents per kilowatt hour whereas a 12-month contract purchased to start in 24 months may be priced at 6.5 cents per kWh.
The bottom line? It's never too early to start looking at energy prices!
Mistake 5: Not Monitoring the Market
In this scenario, the decision maker just throws up his or her hands and says, "We'll renew our contract next September."
The misconception here is that, since no one has a crystal ball, there is no point in even trying to manage the process. But just because you have "put the energy contract to bed" for the next three years, you shouldn't stop monitoring the market and your contract's performance. A continuous feedback loop regarding contract strategy and performance is essential to increase your firm's opportunities for future savings and cost control.
Avoid Common Mistakes and Reduce Electricity Costs: A Win-Win for Energy Buyers
Many analytical studies show that energy is one of the top three spending areas for organizations. In other words, energy procurement is too important to rely on doing things "the same old way": Take charge and avoid common energy procurement mistakes by establishing a proactive, managed strategy that can save your organization thousands of additional dollars and make energy the hero of the annual budget.
---
About Tradition Energy and OMNIA Partners
Tradition Energy is the nation's largest and most experienced independent energy risk management and procurement consultant, managing more than 101 billion kilowatt-hours in energy usage and over $14.9 billion in energy spend. Members of OMNIA Partners can utilize the Tradition Energy program to manage their energy price exposure and develop and implement strategies to control and reduce their energy supply-side and demand-side expenditures. Discover OMNIA Partners entire contract portfolio or to request more information about Tradition Energy today.