We know hiring has changed - probably forever. But why?
We're reminded daily that the way people want to work has taken a dramatic turn. Thanks to more remote work options, the rise of the gig economy and contingent work opportunities, and the after-effects of pandemic-driven disruption, workers across the world have been re-evaluating how, where, and when they want to work. In addition, because many workers have more employment choices than ever before, organizations in all industries and regions have been facing a variety of hiring challenges.
Keep scrolling to view the full report and gain insight on the current hiring environment.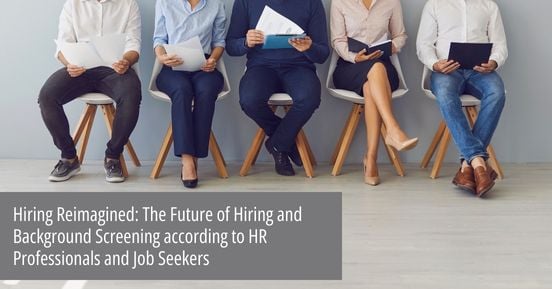 If Hiring has Been a Struggle, Know You Aren't Alone...
You don't need us to tell you that hiring candidates is ever-changing. You are the one recruiting, screening, onboarding, retaining or engaging with job candidates and employees so you're having to navigate the shifts and challenges in hiring and employment first-hand, regardless of the type of organization you work in or the type of workers you seek to hire.

Even though the current environment may be challenging, HR professionals are pushing forward with eyes on the future and plenty of optimism about where their hiring processes are headed. Is hiring challenging today? Yes, but in some ways the Great Resignation appears to have become the Great Reimagination for HR and People and culture teams. While job seekers and employees may be driving change for HR departments, many HR professionals seem to be leaning into the future of hiring with optimism and confidence.
---
Background Screening: The Now and the Next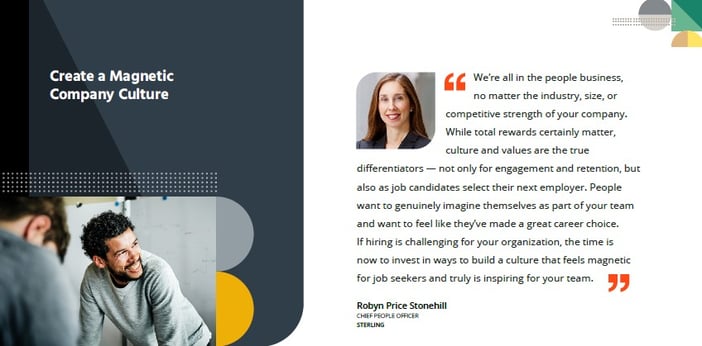 How Can You Prepare for the Future of Hiring and Background Screening?
While it may be a challenging environment today, opportunities abound for HR professionals and hiring managers who want to uncover them. To position for success, HR professionals and hiring managers should listen to what job seekers have to say.
Not sure where to start? Read the industry support from HR experts at Sterling to learn more about what's driving today's hiring, what job seekers wish HR professionals knew, what the future may hold for hiring and screening practices and where opportunities exist to improve background screening experiences.
---
Sterling
& OMNIA Partners
Sterling — a leading provider of background and identity services — offers background and identity verification to help over 50,000 clients create people-first cultures built on a foundation of trust and safety. Sterling's tech-enabled services help organizations across all industries establish great environments for their workers, partners, and customers. With operations around the world, Sterling conducts more than 95 million searches in the twelve months ended December 31, 2021. Visit us at https://www.sterlingcheck.com/.
Incorporating a group purchasing organization (GPO) into your organization's strategy is a valuable route to cost and time savings, resilience and efficiency. Check out the OMNIA Partners blog series featuring a Sterling industry expert discussing how procurement teams can navigate the hiring and background screening market challenges with a GPO.