Print management is known as the outsourcing of print production to a specialist partner that manages the purchasing, production, and delivery of marketing print. From direct mail to retail displays, the print category is mostly comprised of branded materials. While print was suffering in comparison to digital media pre-COVID, it has recently seen a resurgence as an invaluable piece in a brands omnichannel marketing mix.
The main contributors to putting print back into the spotlight are:
Digital fatigue from an increase of online messaging
Technology advancements for offline and online integration
Automation from single source platforms to keep brand messaging on-point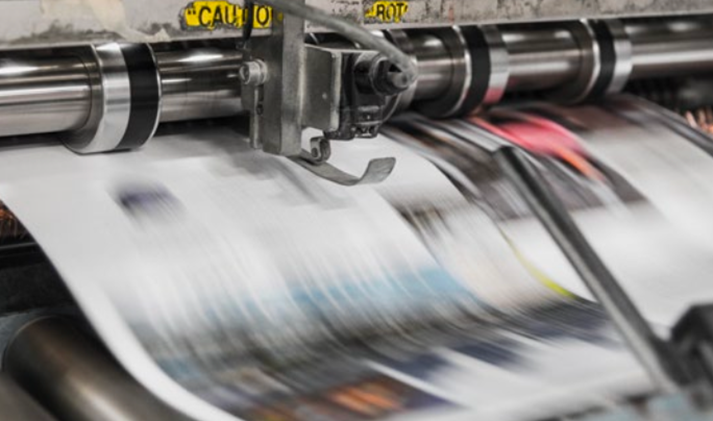 Incorporating a group purchasing organization (GPO) into your creative production strategy allows you to deliver marketing collateral at speed and scale, along with providing access to industry experts that can guide you through this complex process.
➡️ Let's take a closer look at the three steps crucial to integrating print into your brand's overall omnichannel marketing strategy.
1. Leverage data and insights to optimize marketing campaigns
Data has become crucial to measuring marketing campaigns and it is also a key factor to making better decisions in print production across the entire supply chain. While data alone cannot drive ROI, understanding data to know where to best apply insights and grow loyalty and profitability is key. At Indicia Worldwide, we use our propriety technology RetailX to understand how and where customers are engaging within a retail display and use that data to help you optimize campaigns and investments.
2. Use technology to increase effectiveness and efficiency
The future of retail is the integration of offline and online campaigns, and technology is the key to connecting the two channels. QR codes have become increasingly relevant to driving offline to online engagement, as well as interactive in-store displays.
3. Tap in to print management partners that value sustainability
Sustainability is a growing topic globally. It is increasingly beneficial to have a print management partner that understands its importance and can deliver a well thought out and actionable sustainability roadmap.
Your Trusted Advisor for Your Creative Production Needs
Leveraging a GPO adds value to your organization by providing additional support to increase volume and speed within your creative production strategy.
As the only agency that combines creative, data and technology talent with production and procurement expertise, Indicia Worldwide helps clients to improve marketing performance and efficiencies. As a marketing solutions provider and part of Konica Minolta, they realize ROI for clients by enabling them to deliver more engaging, cost-effective and sustainable customer experiences. Through activating creative production as an integral tool, they've helped brands realize new financial value, increase efficiency, and preserve brand integrity within their marketing collateral.
For more information, contact your OMNIA Partners sales representative and Konica Minolta team.